D&B Queen, Ruth Royall Shares Her Bristol Hangouts
Described as "one of the most exciting up and coming acts in Drum & Bass and dance music in general" by BBC Radio 1's infamous Jack Saunders, Ruth Royall is known for imaginative concoctions of high-energy D&B productions and thoughtful jazz and soul-influenced vocals. Here she shares her favourite Bristol hangouts.
Places to eat
Bristol has got to be one of the most multicultural cities in the UK and that is very much reflected in the food it has to offer. From goat curry to mezze, tacos to Italian, going out for dinner is a treat. One of my favourite places to eat in Bristol is NADU, a Sri Lankan restaurant in the heart of Stokes Croft, one of my favourite areas to go out in Bristol. Everything is served tapas style on small plates so it's a fun night out with your mates.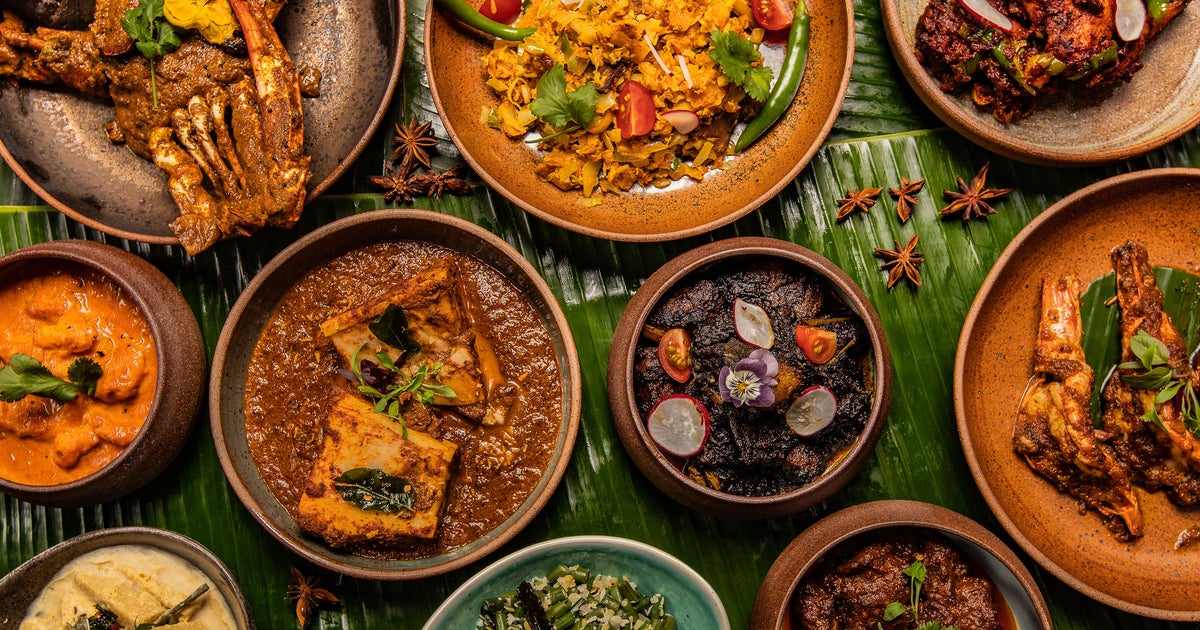 If you're on a budget and wraps are your thing then Biblos is for you. The wraps are HUGE and stuffed full of just about everything. My favourite is a fried halloumi wrap which will feed two people easy! You'll often see a Biblos van pop up at festivals as well, a lot of the local traders in Bristol take stalls to festivals which gives the city a permanent festival vibe all year round.
If you're looking for breakfast then you want to head to The Bristolian. They do a spectacular vegan fry up and massive selection of teas and smoothies, all very soothing after a heavy night out. If you're still peckish then head to the Craft Egg where you can order the best pancakes in Bristol.
If you're feeling extra special and want to dine out fancy then Wilson's up on Chandos road do a six course tasting menu. They have their own farm and the menu is all locally sourced and seasonal. It's great fun and you can also order a wine float that pairs with the tasting menu. It's all beautifully presented and makes you feel very swanky.
Drink
If coffee is your thing then Bristol is the place. There are tons of boutique coffee shops complete with heavily tattooed baristas (without which no self respecting coffee establishment is complete). My favourite place to go is Small Street Espresso, they do everything from your posh-press-coffee-majiggy to your bog standard oat latte, the coffee is yummy but you may get a wounded look from the barista if you ask for the sugar.
For something stronger you HAVE to go to Filthy XIII, it's my all time favourite cocktail bar. My personal favorite is a vodka martini with an olive but they have a whole heap to choose from. The staff are always amazing and make you feel right at home, the whole place is full to the brim with retro nicknacks to keep you entertained and they even have superhero comic porn in the loos. 
Party
If you're after live music then you need to check out The Gallimaufry. You'll be able to hear a whole host of local bands and performers, it's a real who's who of the local live circuit. They have some amazing residencies and great local DJs on the weekends.
For a bigger night out it's got to be Motion! It's my favourite place to play in Bristol and all the major touring DJs always stop off to pay a visit. It's full of heart and is always an absolute joy to play but also just party there!
One of my other favourite clubs in Bristol is The Thekla, an actual floating club. The Thekla is a boat and is so much fun! You will inevitably get lost trying to find the smoking area but it's such a great night out. Smaller that Motion by a long shot but if it's a sweaty rave you're after, Thekla's got you.
Visit
For something a bit different you could head to 20th Centry Flicks. A DVD shop (yes DVD) where you can rent your favourite film and watch it in their tiny 6 person cinema. 
You should also check out Wake The Tiger, an incredible immersive and interactive art experience. Created by the team behind BoomTown this psychedelic explosion will take you through a portal into another world.
And lastly, you can't come to Bristol and not go on a boat trip. There are loads of options but my favourite is the boat with a bar (no surprise) and a tour guide who'll tell you a bit about the History of the city, always nice if you're out with the family.
Ruth's release on New State is out now.